Description
Pay for 5 and get 6 sets! (6 x No.1, 6 x No.2, 6 x No.3)
High Effect Premium Solution in set of 3 / 500 ml each
For all Aqua Facials*
Highly concentrated
Top results from the powerful formula
Premium quality
Very productive (up to 10x more productive!)
Maximum benefits through efficient usage of materials
100% Made in Germany
Free of:  Parabens • Silicones • Animal Ingredients •  Mineral Oils
No.1  / TUBE B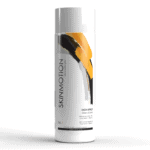 clean & base
Deep cleaning & exfoliation I Stabilization of the pH Value I Antioxidant I Cell Protection
The skin is optimally prepared for intensive pore cleansing. In the first step, dead skin cells are removed with clean & base and calluses are removed, while the skin is cleansed of residues such as limescale and dirt. At the same time, the pH value is stablized, cell protection is activated, and beneficial antioxidants are added.
No.2 / TUBE C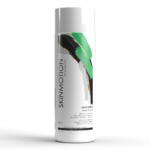 deep intense
Removes sebum and blackheads I Removes impurities I Deep cleansing I Clears the skin I Anti-inflammatory I Antibacterial
The special active ingredient complex removes sebum deposits and impurities from the pores and the skin is intensively cleaned, without pressure and pain. Due to its anti-inflammatory and antibacterial properties, deep intense is ideal for treating acne. The pores are open after application and free of sebum deposits.
No.3 / TUBE D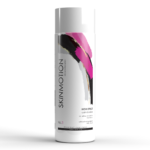 calm & refine
Moisturizing I Astringent I Soothes the skin I Antioxidant I Stabilizes the pH value I Refreshes the skin
After the intensive cleansing, the skin is optimally supplied with moisturizing and skin-soothing complexes. The astringent effect closes the pores and refines the general complexion. The skin relaxes and is optimally prepared for other treatments.
___________________________________________________________________________________
Highly effective nutrients can now be introduced very effectively into the deeper layers of the tissue with the help of mechanical cosmetics. Active ingredients are optimally absorbed by the intensively cleansed skin.
Other Aqua Facial/Aquabrasion Devices*:
Mix the concentrate solution with at least 50%-80% distilled water. Fill a small amount of the concentrate into the respective bottles and fill up the rest with distilled water. The mixing ratio may vary depending on the device.
SKINMOTION:
Put the undiluted concentrate solution in the respective TUBES.
STORAGE:
Store in a cool and dry place with no direct sunlight.
Only for professional use.